The Dynamite Grille at Troon North offers an exciting menu with a wide variety of fresh and contemporary cuisine in a relaxed, comfortable setting with one of the most scenic backdrops in the state of Arizona. The Grille overlooks the 18th hole of the Pinnacle course which is surrounded by beautiful desert landscape. Whether you've worked up an appetite out on the course, want to catch a game or golf tournament on one of our large flatscreen TVs, or just want to swing by for a delicious dining experience while soaking up the incredible patio views, the Dynamite Grille is the place for you. We are open to the public and you are always welcome at the Dynamite Grille!
For more information, to place a to go order or to make reservations call 480-585-5300 ext. 219
Open to the Public for Dine-In
Limited Seating
Reservations Recommended 7 Days a Week

Grill hours starting June 5th:

Sunday – Thursday: 6am – 6pm

Friday & Sat: 6am – 7pm

Snackbar will be closed Mon – Wed, but cart service will remain at regular hours.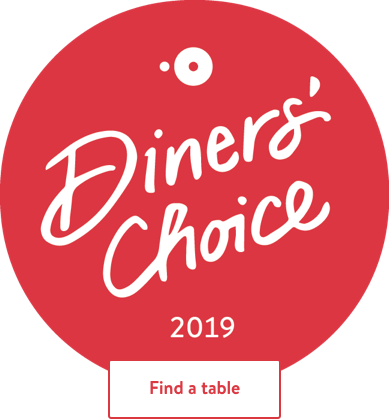 I don't always think of going to a golf club to eat. I usually think it is just for golfers. Dynamite Grille changed my view. The restaurant and bar are well decorated and comfortable. The views are stunning. The service is great! We had a light lunch of salad and fabulous tacos. They also have an outdoor area to watch the sunset. Check it out!
THOMAS F., SCOTTSDALE, AZ
---
From a 5 course wine dinner with guest Sommelier to a fabulous Tuesday night where we are slinging tacos and Ritas, you will always find something fun going on at Troon North. Come and enjoy our beautiful views while you delight in Chef's delectable menus and our amazing service. Reservations are always recommended.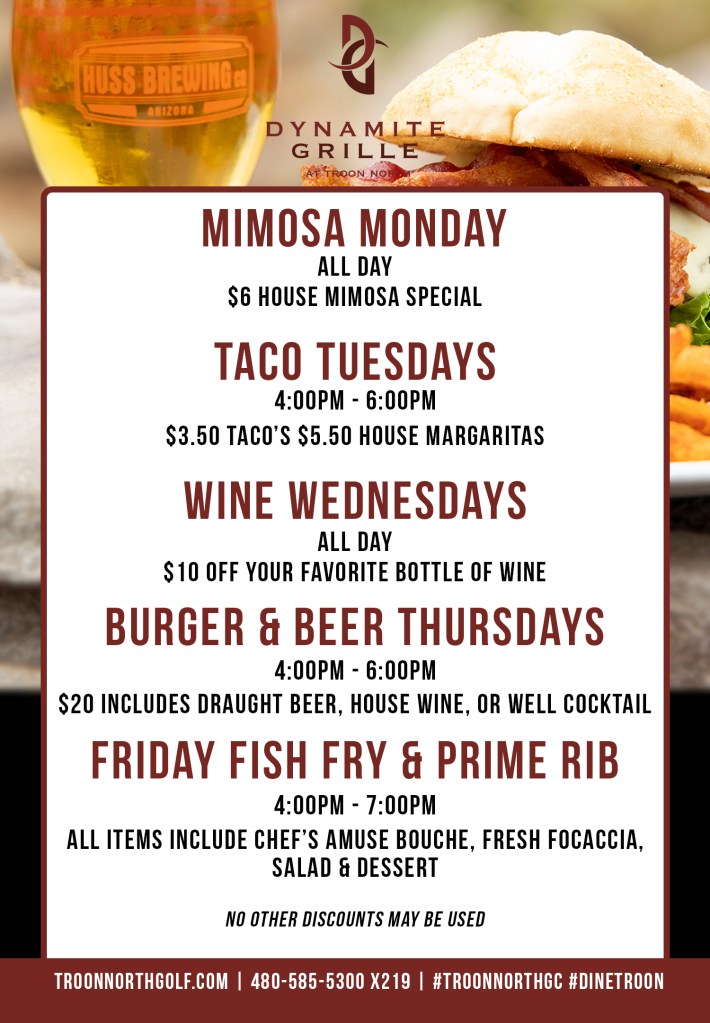 ---
Parties
Whether you are planning a sumptuous luncheon, an elegant dinner party or wedding reception, you will find the perfect setting at Troon North Golf Club. We will be delighted to customize a menu to your specifications. Our highly skilled culinary and service staff are anxious to assist you with the coordination of an event you and your guests will fondly remember. Any of these events can be packaged with or without a golf outing for your guests or clients.
Please contact the catering department for more information. We hope you select Troon North Golf Club for your special occasion.
Contact Information:

Ania Zwolinski
Director of Catering
azwolinski@troon.com
Phone: (480) 419-5372
Fax: (480) 585-5161
---
Settings
Pinnacle Vista Room
This is an ideal location for gatherings up to 50 guests for a buffet or plated meal. The Pinnacle Vista Room has an outdoor terrace and gorgeous view of Pinnacle Peak and surrounding desert. Square footage: 1170
Ballroom
The Ballroom is an exceptional location for the most memorable of events. This room offers a panoramic view of the surrounding desert and city lights with an indoor fireplace and outdoor terrace. Perfect for meetings and receptions. Accommodates 40 to 200 guests. Square footage: 2736
Sunset View Room
Our most charming dining room is perfect for small meetings or intimate gatherings. The indoor fireplace and views of the valley make a cozy atmosphere for any occasion. Accommodates 20-30 guests. Square footage: 456
Ceremony Locations
Troon North has a stunning southwest setting for weddings and receptions. Imagine gathering your friends and family at a facility as prestigious and casually elegant as Troon North Golf Club. On your wedding day, the emerald lawn before the Sonoran Desert backdrop is your carpet on which to celebrate. The memories of your wedding day will last a lifetime and framing them in the warmth and luxury of Troon North makes the occasion even more unforgettable
Sunset Point
Located outdoors and in a remote and very private location under the Sonoran Desert sky, this is an ultimate spot for a wedding ceremony, cocktail reception, or even a barbecue. Accommodates 20-60 guests. Square footage: 490
Sunset Terrace
This area offers guests a breathtaking view of city lights and spectacular desert sunsets. A wonderful location for a wedding ceremony or dinner party. It accommodates 20-40 guests for sit-down or buffet service and up to 150 for a standing wedding ceremony.
Boardroom
The boardroom offers a cozy atmosphere with a fireplace and seating capacity up to 20 guests. A perfect venue for small meetings or an intimate dinner party.
We want every experience at the Dynamite Grille to be special, whether its your parents' anniversary or you just want the perfect view of our 18th fairway. Resservations are always recommended, please let us know of any celebrations or special needs. We look forward to dining with you!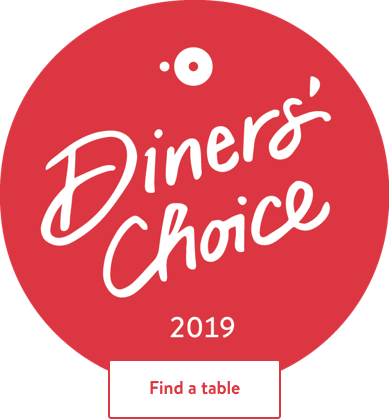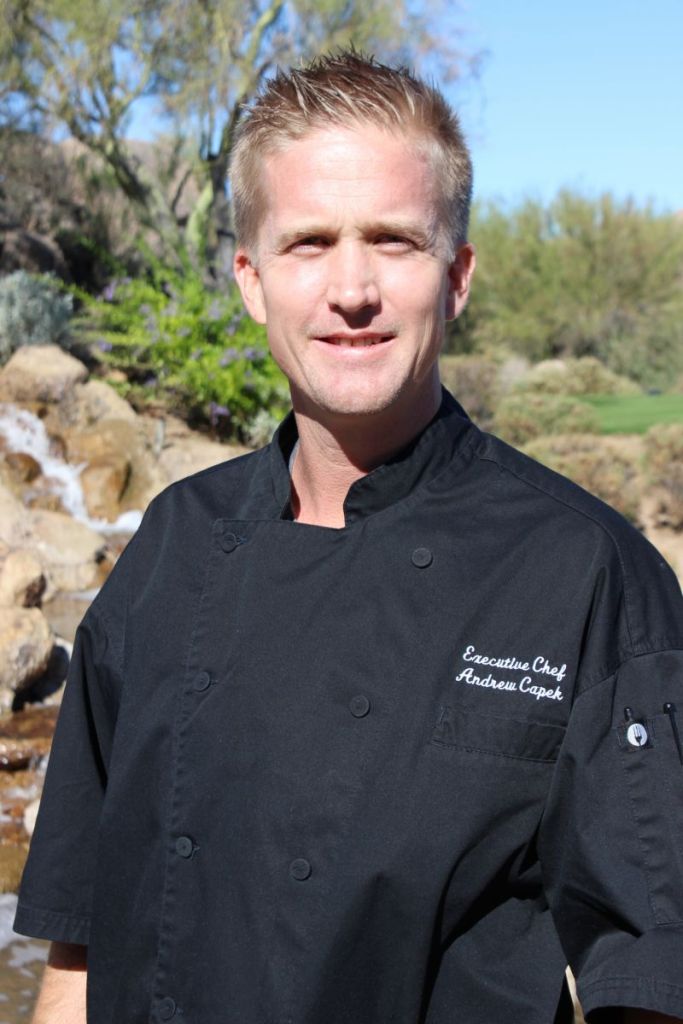 Andrew Capek
Executive Chef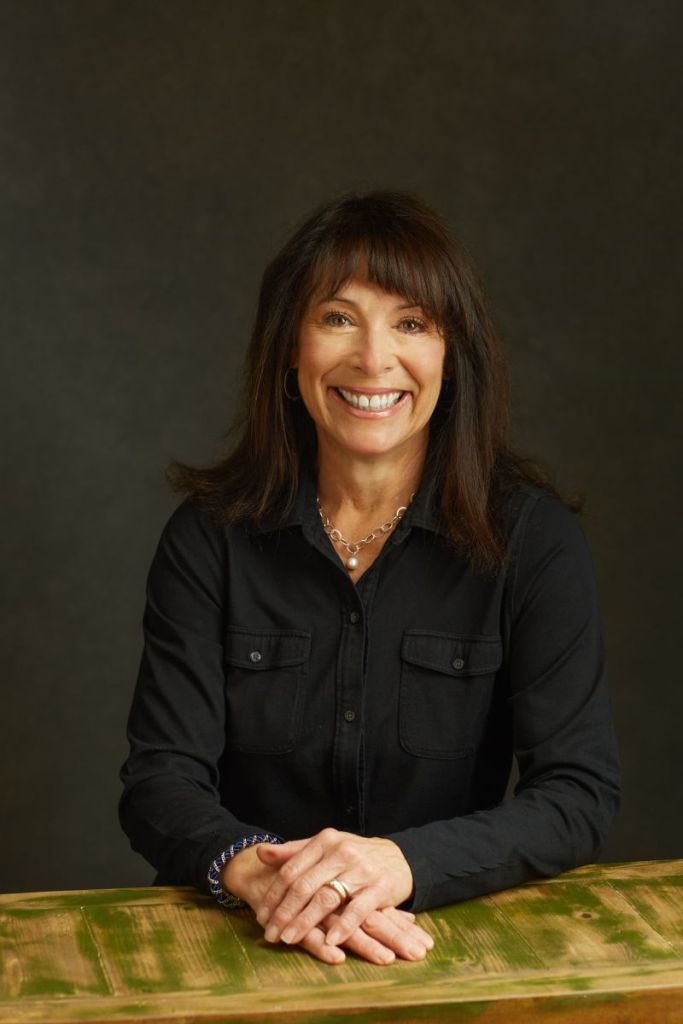 Robin Shepston
Food & Beverage Manager